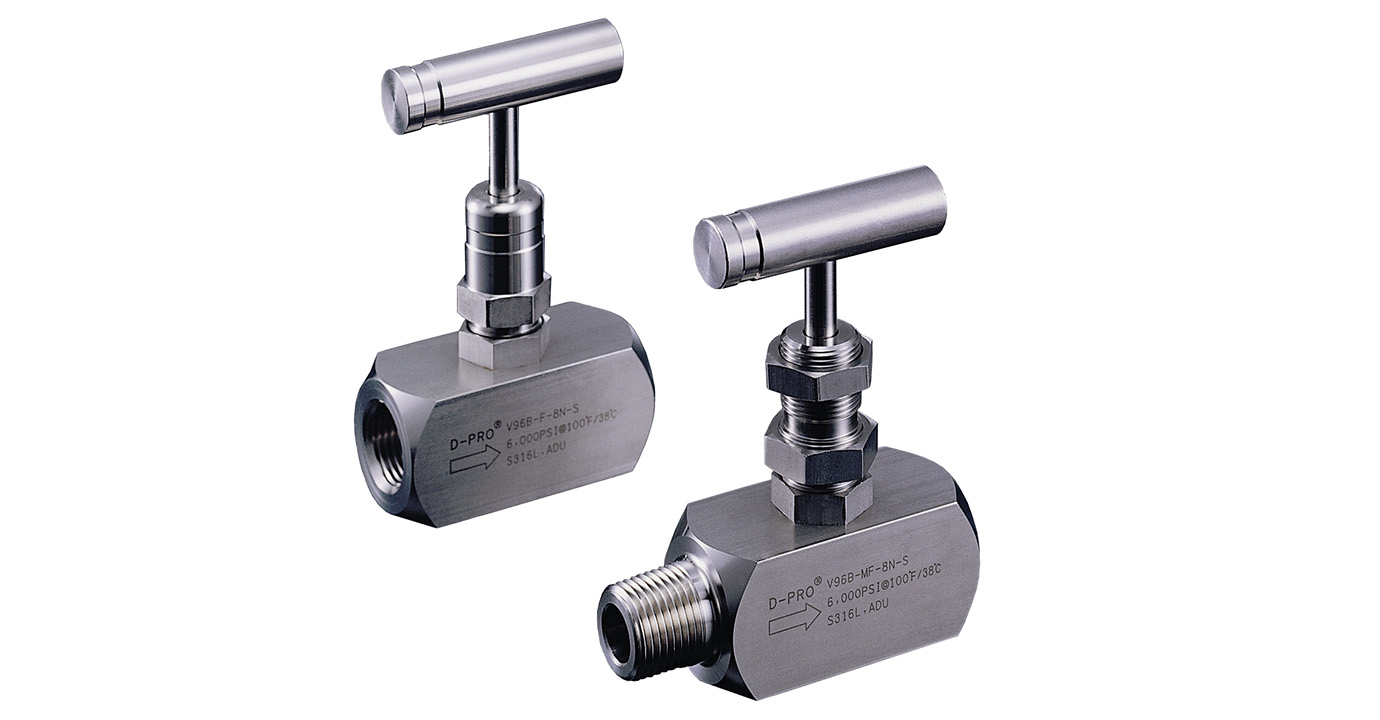 Our DK-LOK® V96 Series Rising Stem Plug Valves are designed with high and low pressure flow control systems in mind. Every valve is factory tested for leakage at the seat to a maximum allowable leak rate of 0.1 SCCM. Stem seals are tested to a requirement of no detectable leakage using a liquid leak detector.
DK-LOK® V96 Series Rising Stem Plug Valves are a robust valve rated to 6,000 PSIG (413 Bar) with several desired characteristics such as:
Bi-directional flow control
Straight-through orifice hence roddable for easy cleaning
Acetal seat standard, optional PEEK and PFA
Non-rotating Stem Tip for positive sealing and maximum soft seat life
Internal bonnet O-ring to protect threads from external contamination (Optional o-ring materials)
Isolated threads located above bonnet O-ring to prevent media contamination and thread lubricant washout
Several configurations are available for system installation requirements, including panel mounting option. Our V96 Series Rising Stem Plug Valves are also available in gauge root designs with 1/4″FNPT or ½"FNPT gauge ports.
---