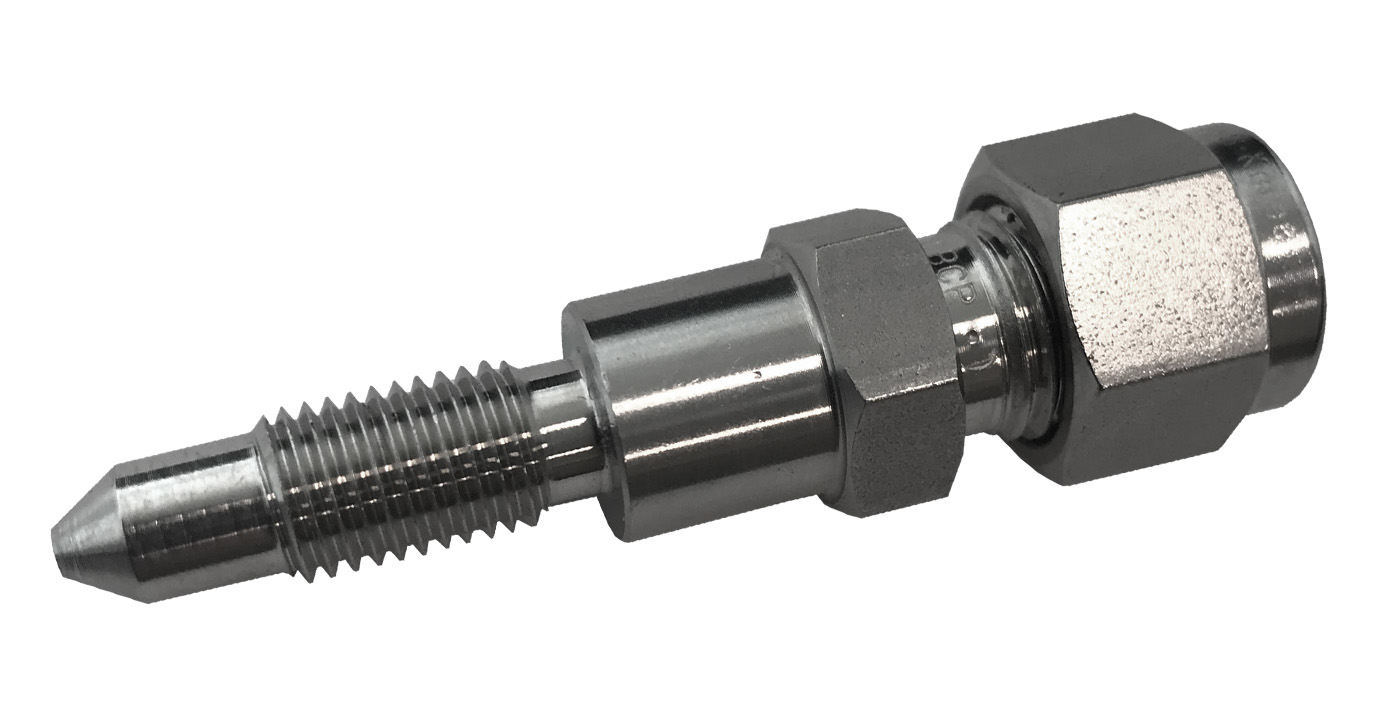 DK-LOK® Calibration Fittings connect directly to the bleed port of a differential pressure transmitter, helping to simplify the calibration process.
Two sizes of threads are available to fit the vent port of Yokogawa/Rosemount, and Honeywell differential pressure transmitters.
The conical metal-to-metal sealing face on the straight thread requires no PTFE tape.